Our obsession with Dogecoin made us create this portal site.
That was not enough.
We wanted to give you the shirts off our backs. Some of them are pretty cool!
Got A newborn shibe pup?     No problem!    Stick him in our "New kid on the blockchain" baby-wear!

Got A newborn shibe pup?     No problem!    Get that little dog-e in his very own
Dogecoin  pet-wear!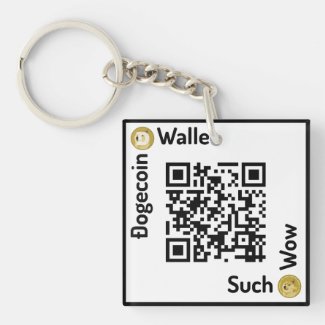 Got a wallet low on funds?     No Problem!     With our customized QR code gear, you can put your OWN wallet address on all sorts of cool stuff!  Now you can beg in style!
Wait- that's not enough.
What is this dollar you speak of?
I want to pay in Dogecoins you say?
No problem!
Until we can get set up properly with our merchant services we will handle Dogecoin transactions by private message, or you can fill out a form below  We will quote you a Dogecoin price based on current market value and handle the transaction as if no silly Fiat money were ever even involved!
Warning! –  This is just the beginning. Even more product is flowing towards the store as we speak. Soon the amazing choices will overwhelm you.
Help to grow and promote the Dogecoin community! Clothe your family! Keep your Shibes warm, or at least – fashionable!  Howl to the world your true Shibe colors!
Visit the DogeDoor store here, and check back often!
Feel free to leave comments and suggestions below.  See something missing? Let us know! We'll get right on it.